Tomorrow I am leaving behind winter and heading to the beach for a week. Goodbye scarves and runny noses…Hello bikinis and margaritas!!! One of the reasons the beach is so wonderful is it's the perfect excuse to spend an entire day reading. When I spend an entire day in bed reading at home, people think I'm a bum. The minute you throw on some SPF and there's sand between your toes it's totally acceptable. But like every beach reader knows, there are certain books worthy of a beach vacation and others that work better curled up by a fire with a hot chocolate in hand. I personally like breezy chick-lit and YA contemporaries or fast-paced mysteries for the beach. Fluffy contemporaries are fun and I can easily set them down if suddenly the ocean calls my name. On the other hand, fast paced mysteries keep me so glued to the book, I can easily tune out the other beach goers when I have one in hand. Today I wanted to give you a round up of some of the best books I've read on vacation.
1. Eight Hundred Grapes
This is probably my favorite "chick-lit" book EVER. I adore everythi
ng about it. I love the California, vineyard setting. I love the unique family. And of course, the love interest is perfect. Enjoy this book with a glass of rose in hand.
2. Luckiest Girl Alive
This book is addictive. I couldn't put it down once I started. It's extremely
fast paced and easy to read. I  found myself desperate to figure out what was going to happen and what the big secret was.
3. Something Borrowed
Basically, anything by Emily Giffin is perfect beach reading in my op
inion. She's definitely one my favorites and her stories are always the perfect mix of light and fluffy  and drama to keep me hooked until the end. If you haven't read anything by Giffin start with her best and read Something Borrowed.
4. The Husband's Secret
The Husband's Secret was the first book I read by Liane Moriarty and it instantly became a new favorite. This is one part chick-lit one part mystery. It doesn't get much better than that. And the ending…it
blew my mind.
5. Dangerous Girls
This story was made to be a beach read. It's a YA thriller about friends on
spring break. Things are going great until one of the girls is murdered. This is another read that I found absolutely addicting. It's fast paced and there are tons of twists and turns tokeep you flipping the pages.
6. Don't You Cry
Despite the winter setting, I think this book is a perfect beach read. The writing flows
and the pacing is perfect. I found the mystery in this one especially intriguing and again the ending was amazing.
7. The Woman in Cabin 10
The cruise ship setting alone screams vacation read. The writing is easy to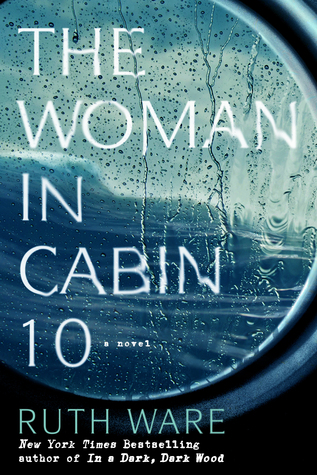 read and easily pulled me into this world. In fact I finished this one over just one afternoon. Both of Ruth Ware's books give me serious Agatha Christie feels and I love it.
Let me know what your favorite beach/vacation reads are!
xo,
Nikki