Thank goodness for my March reads. February was a bad, bad reading month and I could feel the reading slump ready to take over. I read a lot in February and none of it was that good. And then came March. March has been full of great reads from plenty of different genres. I tackled seven books this month which is pretty average for me. I thought I would read tons on vacation but we were busy the whole trip so I hardly read at all that week. Then the first book I picked up when I got home was pretty terrible so I moved through it at snail speed but ever since then I've picked up wonderful books and I've been devouring them as quickly as possible. Just like last month I will be ranking my books from worst of the month to my favorite of the month.
Rebels Like Us by Liz Reinhardt 2 stars
If it hadn't been for the great message that comes attached to this book, it probably would have been a one star read for me. This is marketed as a book about segregated proms in the south and a girl who throws an alternative prom as a form of protest. Unfortunately, that story line didn't start until over halfway through. Most of the book is devoted to a very cliche, angsty teen romance. At nearly 500 pages this book should have had way more punch than it did.
Marlena by Julie Buntin 3 stars
I definitely enjoyed Marlena but I sort of felt like I've read this story already. In my review I compared it The Girls by Emma Cline. Anyone who has already read Cline's 2016 best seller is going to have a hard time not making comparisons. I also felt like at times the prose was a bit dreamy for my taste. I liked the story line, just not always the delivery.
Dead Letters by Caite Dolan-Leach 4 stars
Dead Letters was a fast paced, fun mystery. Once the mystery story line truly picked up I was completely entranced, putting off chores and work to read. I loved the writing style in this book and it easily could have been a 5 star read if it had a stronger ending.
The Unbecoming of Mara Dyer by Michelle Hodkin 4 stars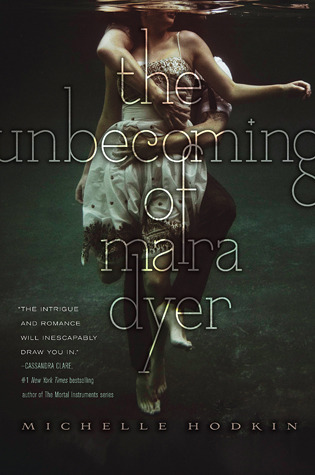 The cover alone has drawn me to this book for years but I never really knew what it was about…even when I decided to finally read it. I think that was for the best though. This is the kind of book where it's best going into it with very little knowledge. It kept me on the edge of my seat and guessing throughout the entire book. The cliffhanger ending was a serious OMG moment for me and the romance is totally swoon-worthy.
The Coincidence of Coconut Cake by Amy E. Reichert 4 stars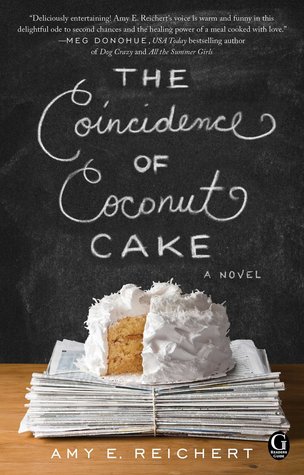 This is the most adorable book I have read all year. My score may have been slightly impacted by the fact that I was beach side sipping on Pina Coladas while reading this but I loved it. In fact, it may be one of my new favorite chick lit books and I would be quick to recommend it to any fan of the genre.
Review – A Coincidence of Coconut Cake by Amy E. Reichert
Kiss of Deception by Mary E Pearson 4.5 stars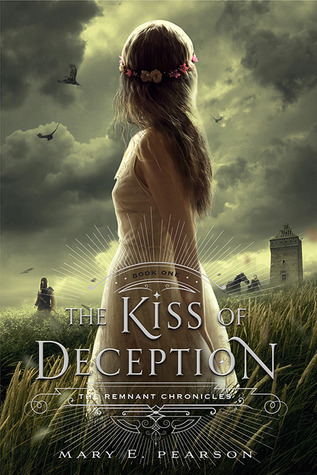 I LOVED this book. I loved all of the characters. I loved the sweeping setting. I loved the political intrigue developing. This is everything I needed from a book at the exact moment I picked it up and I need the second book ASAP.
Done Dirt Cheap by Sarah Nicole Lemon 4.5 stars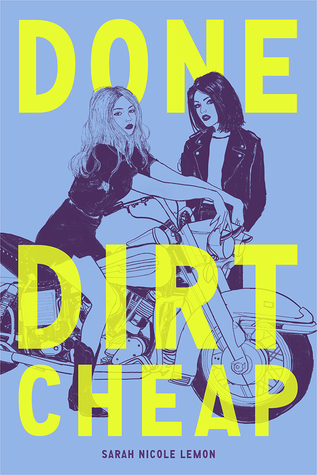 This is everything I could ask for in a contemporary. Beautiful, emotional writing. Thought-out, well developed characters. Super cool chicks who stick together instead of tearing each other down. Hunky love interests. By far one of the best books I've read recently and you can be sure I will be recommending the heck out of it.
Kiss of Deception and Done Dirt Cheap were basically equal in my heart. They both brought something totally different to the table and I loved them both.
March was a great reading month and I'm hoping to keep this momentum going in April! What was your favorite read this month? Let me know in the comments below!
xo,
Nikki