It's spring!!! I love spring and summer reading. Those seasons always put me in the mood for feel good, light reads. I definitely didn't stick to my March TBR but it was a good reading month so whatever. I'm pretty excited about the books I have lined up for myself this month so hopefully I'll actually stick to it and move some of these off my TBR shelf. Spring break also falls for me in the month of April and for the first time in almost ten years I have zero trips planned for it. Which means I can spend the week hunkered down with a pile of books. Basically it will be my own personal read-a-thon.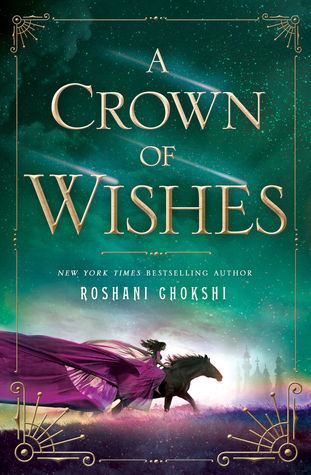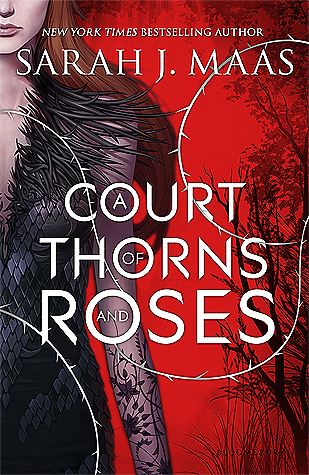 The Star Touched Queen by Roshani Chokshi
I bought this book in February and have been really excited to pick it up. I've heard nothing but good things about it so I'm pretty stoked to start reading it. This will most likely be the first book I pick up in April.
A Crown of Wishes by Roshani Chokshi
I just picked this up…without reading the first one. I don't know why I would do that. I always read the first in a series before buying the others just in case I hate it. But that cover. Oh. My. Goodness. It is GORGEOUS. This is what my book cover dreams are made of.
The Inconceivable Life of Quinn by Marianna Baer
I won this book back in February in a Goodreads challenge and it comes out April 4. I'm planning to get to this early on April so I can post a review around it's publication date. This is a book I haven't heard any buzz about but the premise grabbed me right away. Sixteen year old Quinn, the daughter of a politician, ends up pregnant. Except she claims she has never had sex. Is she lying or could this be a case of immaculate conception?
A Court of Thorns and Roses by Sarah J. Maas
I'm pretty much the only girl left in the world who hasn't read this book. Honestly, the premise of the first book sounded so dumb to me when it first came out and I've had several friends say this first book is just ok. But A Court of Mist and Fury people go crazy for. I feel like I've got to get through this one so I can read the amazingness in ACOMAF people promise me.
The Heart of Betrayal by Mary E. Pearson
The minute I finished Kiss of Deception I wanted to start the next book. I LOVED Kiss of Deception so much and it left off on a serious cliff hanger. The first book set the series up perfectly and there is so much room to explore in the next two books. I'm pretty freaking excited to start reading this one.
The Nest  by Cynthia D'Aprix Sweeney
After all of that YA, and quite a bit of fantasy, I'll need a palate cleanser. Last year when this book came out it immediately grabbed my attention. First, family dramas is one my favorite genres and the kookier the family the better. Second, Amy Poehler blurbbed it and she's wonderful. And lastly, that cover. If a cover has gold shiny lettering on it, I will buy it.
Startup by Doree Shafrir
My Book of the Month pick for April is Startup by Doree Shafrif, debut author and veteran writer for Buzzfeed. This book is getting great early reviews and it sounds like it has the potential to be hysterical. This could definitely be my perfect pool side, spring break read.
So that is it for the month of April. It's not an overly ambitious list so I actually feel like I will be able to cross each and every one of these off my TBR. And if I get ahead on my reading I'll probably go ahead and pick up The Beauty of Darkness by Mary E. Pearson to finish out that series. What are you reading this month? Let me know in the comments below!
xo,
Nikki