Amazon
So this month I decided I was going to focus on getting sequels in series I've started, rather than acquiring new series to start. Seemed logical enough. I knew these were all series I was already enjoying and excited about continuing, so I'd be more likely to get them off my TBR quickly.
The Evolution of Mara Dyer by Michelle Hodkins
I read The Unbecoming of Mara Dyer back in March and loved it. I was originally hoping to get to this sequel this month, but I haven't started it yet. Hopefully, very soon I will be reading it.
2. The Heart of Betrayal by Mary E. Pearson
Kiss of Deception was one of my March favorites and I couldn't wait to get started on book two. I ordered it as soon as I was done with the first. I've already read this one and absolutely loved it. I thought it was an incredibly strong sequel and definitely didn't hit the second book slump.
3. A Court of Mist and Fury by Sarah J. Mass
I had zero intention of buying this book this month. I was going to wait until May when the paperback was released, since the hardcover is HUGE. But then I read ACOTAR and totally fell in love with it. I needed the second book ASAP. I hopped on Amazon the day I finished ACOTAR and bought ACOMAF and even pre-ordered ACOWAR.
4. The Valiant by Lesley Livingston
This was my one non-sequel I planned to buy this month. It came out in February and ever since it has gotten so much buzz and so many great reviews. The premise sounds so unique, I knew I wanted a copy.
Book Of The Month Club
Book of the Month is seriously amazing. Every month I am blown away by their selections, meaning I can never choose just one book, and instead throw all my money at them in return for ALL THE BOOKS. If you're cool and you like reading cool books you should totally check them out. Next month Into the Water is one of their selections and I am way too excited.
Click here to check out Book of the Month!!!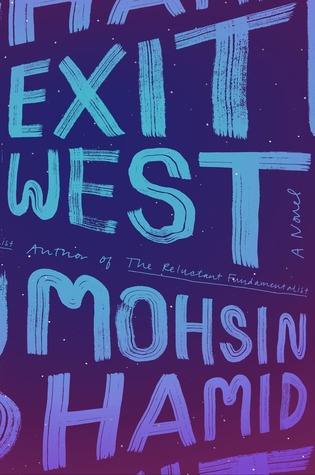 5. One Day We'll All Be Dead and None of This Will Matter by Scaachi Koul
Scaachi Koul's writing was being compared to Mindy Kaling's books which basically meant I had to buy it. But even if that wasn't enough to sell me, the cover is hot pink. How do you say no to that?
6. Startup by Doree Shafrir
This was another one I heard a lot of early buzz about and it sounds like it has the potential to be hysterical. Coming in at just under 300 pages I figured it would fit perfectly in my summer beach bag.
7. Exit West by Mohsin Hamid
I had debated getting this one in March when it was first offered, but ultimately went with Dead Letters and Marlena (both of which I really enjoyed). Since then I've heard numerous good reviews and grown more and more intrigued. This is a short one, barely over 200 pages, so I'll probably sit down and devour it in one sitting once I get the chance.
Target
8. The Summer I Turned Pretty series bind up by Jenny Han
This was the definition of an impulse buy. See, I was in Target buying a baby shower gift. Well, the always strategic Target has placed the book aisles directly across from the baby aisles so that mothers who are innocently picking up diapers are forced to see that book they've been dying to read for 20% off cover price. I decided to casually take a stroll through the books since I was already way over on that side of the store. Target has released a bind up of The Summer I Turned Pretty trilogy and it is exclusively sold at Target. It was also only $8, which is like a crazy steal. It sort of just fell into my cart.
A total of 8 (sort of 10) new books but I've already read three of them. I know, I have a problem. A serious book buying problem.
xo,
Nikki